First things first, who ISN'T a dog lover? Like, really? I can't comprehend it.
Now you're reading this post more than likely for one of the following reasons:
1. You want to buy a present for the dog lover in your life
2. you ARE the dog lover in your life and you want to treat yo'self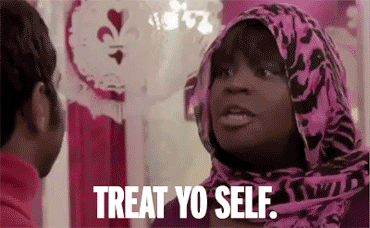 Here are 10 super cute, doggy-related gifts:


1.
Doodling for Dog People - £10
I absolutely adore everything Gemma Correll does - I even still have one of her pug jumpers from around 2009... I think this book is my favourite thing in this post, and I'm going to order it for myself (sorry, not sorry)
2.
Doggy Umbrella - £15
Everybody needs an umbrella, and every dog lover needs a doggy umbrella. You can find this one on the Urban Outfitters website annoyingly listed as a 'Pug Umbrella' when it's CLEARLY a Boston Terrier. I would have forgiven mistaking it for a French Bulldog, but a pug?! Really?!
HOW CUTE? We all love Boo the Pom, but this is Boo in a cuddly bear suit - what more could you want?
4.
Puppy Slippers - £7
These look like the cosiest thing ever. Has anyone else been wearing slippers like this before and caught them out of the corner in your eye and got excited for split second thinking there was a real dog in the room? Even though they're on your own feet? Just me?
A6 Print - £5
Phone Case - £18
I already have 2/3 of these items and I'm eyeing up the third. Polly from Sighh designs knows exactly what the dog lovers want - and she delivers with super cute designs! Check out her other stuff too, from a huge selection of gorgeous phone and laptop cases to revision plans for students.
If you're lucky enough to actually have a pupper in your life then get this so you can do a mini photo shoot and also shame them with photographic evidence of their misbehaving
If you're looking for a bit more of a 'grown up' present or something more homely, or even just something for a dachshund lover (like me), then this is a great present. I already have a british bulldog set from my brother, but I'm very tempted to get these too..
Everybody loves a pug. Everybody needs a flask. What else needs to be said?
10.
Pug Pocket Sweater - £20
I mean, I would be happy with any one of these gifts, but there's only one thing that a dog lover REALLY wants.....A REAL DOG PLS